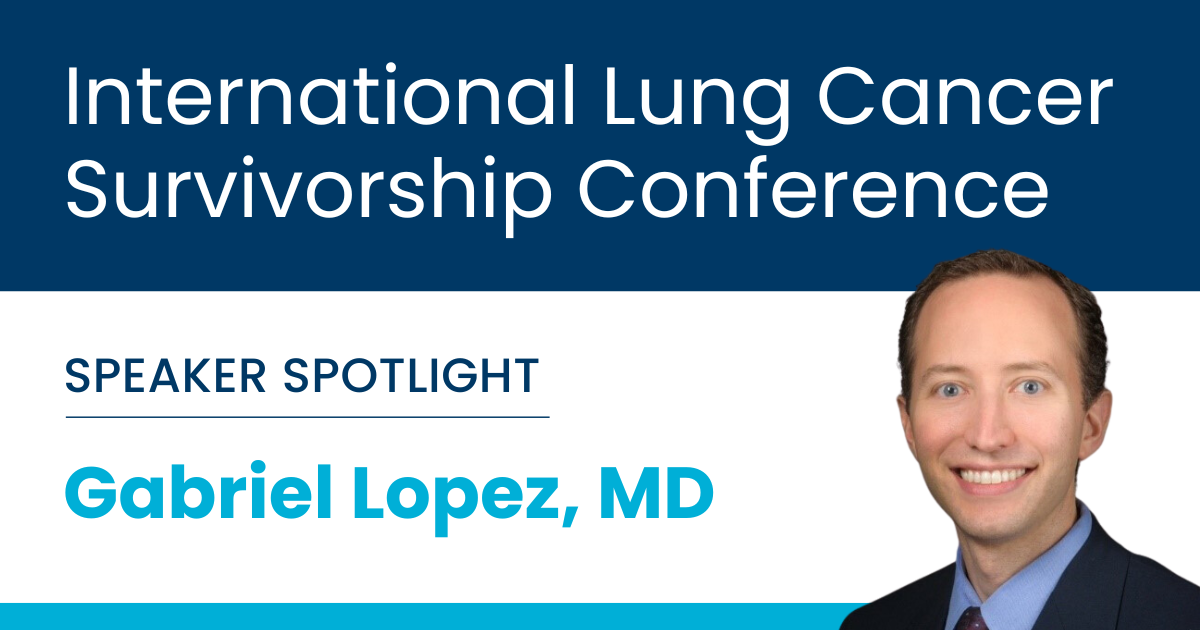 ILCSC Session Highlight: Integrative Oncology and the Use of Complementary and Alternative Medicine Approaches in the Management of Lung Cancer
The International Lung Cancer Survivorship Conference (ILCSC) is bringing the world's leading lung cancer experts directly to you! Today's speaker spotlight highlights Dr. Gabriel Lopez (MD Anderson Cancer Center), who will be discussing Integrative Oncology and Alternative Medicine Approaches in lung cancer.
Learn, get your questions answered, and connect with others living with lung cancer. Register for free today.